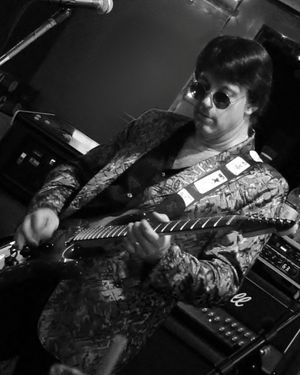 Rock guitarist/singer/songwriter/producer David Vaccaro's story in music has a rare upward sweep. Vaccaro has journeyed from hardscrabble Boston club dates to the 90's music scene of Los Angeles and creative collaborations with some of melodic rock's platinum selling vocalists. With the self-titled debut album of his new band Neon Alley (out on DMV Music), Vaccaro revisits that visceral soulfulness of his early days. This collection of originals including a cleverly re-imagined cover is perfectly crafted for sweat-soaked live performances. 
"Neon Alley is a place where you play, it's where all the bars and restaurants are. It's where the action is." the Boston-based artist says. "After 12 years of working solo in my home studio I was really looking forward to the camaraderie of a live band again." 
Vaccaro came up in the vibrant Boston scene of the 1980s surrounded by artists as diverse as Aerosmith, The Cars, Boston, The Jon Butcher Axis, and The J. Geils Band, among others. After years of gigs at Boston and surrounding area clubs he eventually migrated to Los Angeles and formed the band SIBERIA.  A hard driving five piece band, SIBERIA featured charismatic frontman Arthur Micheev of the highly popular Soviet band Avtograph on lead vocal, Vaccaro and Erol Sora on guitars and backing vocals, Robert Carillo on Bass and backing vocals, and on drums, Peter Dallas. 
After SIBERIA had run its course Vaccaro re-animated a band he had begun working on back in Boston that he had formed with bassist Mike McDonald and Jon Butcher Axis dru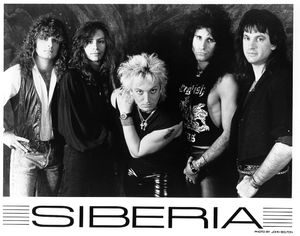 mmer Derek Blevins, called V-Project. 
This new studio version of V-Project quickly garnered glowing reviews internationally from such outlets as Fireworks Magazine, Powerplay - Rock and Metal Magazine, Inside Connection Magazine, and on-line webzines such as Metalliville.com, MelodicRock.com MetalStorm.eu, and Robkast Radio to mention just a few. 
Vaccaro has issued two albums with V-Project, featuring such highly esteemed vocalists as Robin McAuley, formerly of McAuley Schenker Group and Survivor (currently performing in the hit Las Vegas show Raiding the Rock Vault), and James Christian from the popular hard rock band House Of Lords. Christian's former band had the distinction of being signed by KISS's Gene Simmons. In addition to these artists, Vaccaro has also worked with vocalist Chris Post (Dillinger), and as mentioned above, Arthur Micheev (formerly of the Soviet band Avtograph), and drummer Derek Blevins (the Jon Butcher Axis). 
Neon Alley specializes in living and breathing blues-based hard rock that's both classic and contemporary. Known for (what the band likes to call) Modern Classic Rock, Vaccaro's Neon Alley takes you back to an era when Rock wasn't about making a quick buck, but about songs written and performed from the heart. 
In addition to Vaccaro on guitar and vocals, Neon Alley boasts a nimble and hard grooving rhythm section featuring the talents of bassist Mike McDonald and drummer, Motor City Scott Marion. 
Neon Alley's self-titled debut was produced by Vaccaro whose ear for rich sonic textures and refreshingly in-the-moment instrumental performances has been honed through years of studio work, and production. Guitar fans will savor his tones, tasteful overdub layering, burly riffing, and fleet-fingered lead guitar work. The album is a peaks and valleys experience that goes from the snarling street rock of "That's How It Is" to the tender elegant folk pop of "Only Want To Be With You." Along the way, Neon Alley also cranks out some muscular rockabilly via the original "Got To Rock" and a metal-charged version of "Jailhouse Rock."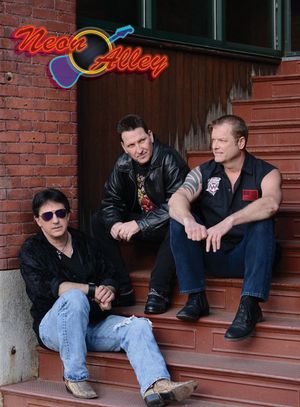 The story of Neon Alley dates back to those early days gigging around Boston. Back then, Vaccaro's musical soulmate was bassist Mike McDonald, an alumni of Berklee College Of Music with boundless chops and a very open musical heart. Over the three decades since their gigging days, life changes have fractured the duo's bond. Vaccaro had two children and made the fateful decision to steer clear of live work to be home with his family. Previous to Neon Alley, his creative outlet had been reserved for the studio. McDonald left music and sold all his equipment. "When I was forming Neon Alley, I called Mike to get him in the band, but he said no. I started looking around, and then, one day much to my surprise, Mike arrived at my house with a bass and an acoustic guitar and said, "I'm ready to go!," recalls Vaccaro. The two eventually coalesced with drummer Scott Marion a native of the Motor City, Detroit, Michigan. 
For Vaccaro, Neon Alley has ushered in a new era of unbridled creativity.  As he looks forward to performing this new material with his power trio, he says: "It was so refreshing to go into the studio with a live band again and be creative in real time. I'm really proud of this CD.  I think people are really going to like it."